Browse through online shopping websites, add to cart, proceed to buy, make the payment, and wait for the product to arrive. Online shopping, is, a time-saver, but sometimes you might have to pay a huge price for convenience. Thanks to the major discounts that eCommerce retailers offer, shoppers are always tempted to buy things online.
Though the world of the internet feels like it was made for lifting great deals on high-priced products like jewelry and laptops, some items should never be bought online.
After all, who wants to end up buying fake diamonds or medicines that can cause health issues. With keeping that in mind, here are some items that you should always buy from a store instead of doing online shopping.
Don't Buy These Products While Doing Online Shopping
Furniture- Online shopping for furniture can definitely give you many options, but it is always better to go to a furniture store when it comes to the final purchase. It is one of the products that you should never buy while doing online shopping. Checking the craftsmanship and comfort is important before buying furniture.
Do as much research as you can before finalizing the product as that can save your time. There are thousands of types and models, and you can narrow down your choices before you visit any furniture store. The salesperson at the store earns a commission per sale so he won't leave you empty-handed, which means you will end up getting a great deal.
Cars- A car is not a small buy. Before you purchase one, you will want to go for a test drive, or at least see the car in person. Even the companies who promote the sale of used vehicles mention on their website that one should" never purchase a used car without a test drive."
Musical Instruments- A musical instrument is also a serious buy, though not as expensive as a car. It is another item one should never buy during online shopping. You do not want to risk purchasing a musical instrument that does not produce music as you wanted. In addition, each music device is different and beginners especially should visit a brick-and-mortar store to see and test the instrument before buying.
Mattresses- Are you looking for a new mattress? If so, then make sure you do not buy them in online shopping. You may be tempted to click and buy the mattress you come across online. If you sleep for 8 hours in a day, that is like one-third of your life, which makes mattresses an important investment.
Online reviews are a great place, but there are fewer chances that all the reviews are genuine. So, better find a mattress that you love in a store, check the price, and then compare it to the deals available online. Just like with furniture, going back and bargaining with the same person who had helped you earlier could help you get a better price.
Art and home décor items- These are other items that should not be purchased during online shopping. Today, it is simpler than ever to purchase original art online. Webb-based platforms like example Etsy offer all types of art pieces and home décor items, like pillows, rugs, lamps, and carpets- generally at an alluring cost. However, shopping professionals believe that it is better to ignore these bargains. Purchasing home décor items from a store is beneficial for many reasons:
1. Exact color match- Try this- Take your phone, click a photo of a wall hanging, compare the image on the screen to the real one. Chances are you will see that colors in the photo, even if it is a high-resolution photo do not look the same as the real one.
If you decide to purchase the same painting based on the photo you have clicked from an online shopping website, you would not be able to tell how exactly it will look in real or how well the colors will match with your home décor.
The same is applicable for colorful home décor items, like paint, pillows, and curtains. If you come across an unbeatable deal on this type of home décor item online, at least visit a store to see how it looks. Then, you can go home and buy the same online.
2. Checking out the details- Color is not the only thing that does not show up in a photo. If you are purchasing a set of curtains or pillows, you cannot decide on the quality of the cloth or the sturdiness without checking the product in person.
Similarly, with scented items like soaps or candles, you cannot judge the scent without smelling it in real. An item defined as " a tropical souffle of coconut, lime, and tea may sound tasty, but when you taste it in real, it might smell really bad.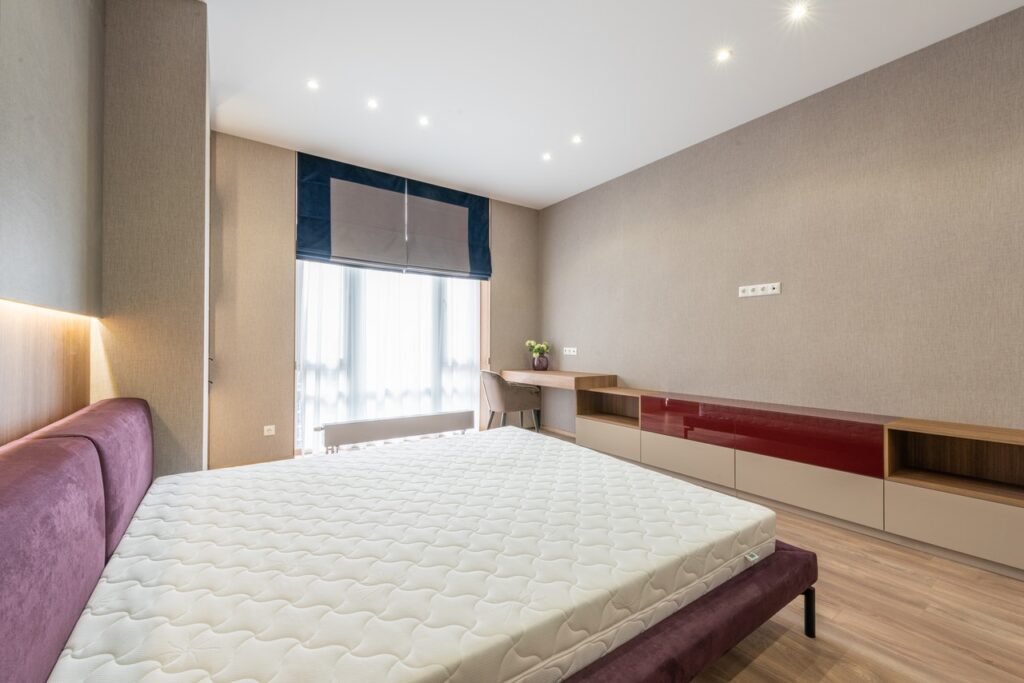 3. Find new products- If you are searching for, let's say a lamp, it's easy to click through online shopping sites and have a look at thousands of styles. However, if you streamline your choices on the screen- choosing exactly what you think you want for color, size, look, and shape- you will not look for other models that you might have loved if you had a chance to see them. Browsing through a store is a relaxed procedure compared to conducting an online search, and it provides you a chance to find other products that might interest you- possibly even at low prices.
4. Escape from return fees- Perhaps you think it does not matter if the photo you see of a product online is not perfect. After all, once you open the packet and then if you don't like it, you can always return it. That is right but shipping things back can be costly and inconvenient, mainly for larger items like rugs. For example, if you want to return an area rug, you must first pack it in its actual pack and send it within 30 days of purchase.
Makeup Products- Another item that you should never buy online are makeup products. If you find a great online deal on your favorite makeup products, there is no reason to ignore it. However, experts believe that it is better to purchase makeup items in-store. Some of the reasons why you should always buy makeup products from in-store are:
1. Assess colors perfectly- As discussed above, colors do not look the same on a screen as they do in real. A small color difference is not important if you are purchasing a T-shirt, but it can play a major role when you are buying makeup items to match your complexion. A lipstick that looks perfect on your smartphone might not match your complexion. And the worst part, once you open the pack, you cannot return it.
2. Checking out sample products- One of the best ways to find out how certain makeup items look on your skin is to try them in person. Specialty makeup stores and department stores offer "tester" of their items, so before buying you can always test them. Though be careful while using them. To avoid the spread of germs, it is suggested to use disposable applicators, instead of applying the makeup directly on your skin.
3. Consult with the shopkeeper- Beauty-store professionals do more than keeping an eye on the cosmetic samples. They can help you in choosing the best items based on your skin type and requirement.
4. Purchase using referral programs- Several drugstores and beauty shops offer reward programs on every purchase. With these programs, you can avail of special discounts that are just available to members- and, generally, only in-store.
Conclusion
Apart from these, there is one more thing that experts say you should never buy while doing online shopping: anything that comes under the category, "final sale." These items are usually non-returnable, so if you do not like the product after it is delivered, there is no option to return it. Unless the price is negligible, it is better to avoid buying these products online.
Have you bought any of these items online? Do you know any other items that should never be purchased online? If yes, please share it with us in the comments section.