Nightlife in Ho Chi Minh means different things depending on where you are in this city. Downtown in District 1, high rolling casinos, District 1, smooth jazz bands are some of the popular forms of nightlife entertainment in Saigon. However, when you move a few kilometres west into District 3 and the Backpacker street of Pham Ngu Lao, you will come across lively street bars, cheap eateries, and good-time vibes. It is certainly the place to be when the night falls.
Whatever your idea of the perfect night out in Ho Chi Minh, here is a guide to the top rooftop bars that you are going to love.
Cocktails at the Rooftop Bar
When it comes to the nightlife in Ho Chi Minh City, there can't be a better place to party in style than a sleek rooftop bar. Providing panoramic views of the vibrant city and beyond, the rooftop bars of Saigon is rated as one of the best in the world. Rom colonial charm of Saigon Rooftop Bar to ultra-modern EON Heli Bar, rooftop bars in Ho Chi Minh City cater to any style and mood.
Attracting a steady clientele of emigrants, celebrities along with the affluent tourists and locals, food and drinks served at the rooftop bars are unsurprisingly on the costlier side. Nonetheless, with unique service, sophisticated ambience, and lively audience, a night out at Ho Chi Minh's most famous rooftop bars is well worth the extra expenditure.
Saigon Rooftop Bar
Started in 1959, Saigon Rooftop Bar is a famous landmark in Ho Chi Minh City as the setting for regular war correspondents briefing during the Vietnam War. The bar is set on the 9th floor of the Caravelle Saigon, that features wooden furniture, fairy lights, attractions of Lam Son Square, and large numbers of foliage for a cosy ambience. At the Saigon rooftop bar, you can enjoy 50% off on your total bill between 16:00 and 19:00. All drinks are served with a selection of snacks like dried fruits, shrimps, and nuts.
Chill Sky Bar Saigon
Chill Sky Bar Saigon is set on the 25th floor of the AB Tower of Saigon, attracting affluent expats and locals who want to party in style. The music policy here consists of chill-out tunes in the early evenings before its resident DJ livens the things with popular hip-hop music and dance from 22:00 onwards. Because of its upmarket ambience, we must say that the drinks available here are very costly but the happy hour promos that start from 17:30 to 20:00 offer all types of long drinks, cocktails, selected snacks and wines at half the actual price. At the Chill Sky Bar, you must follow a strict dress code. Make sure when you dress accordingly.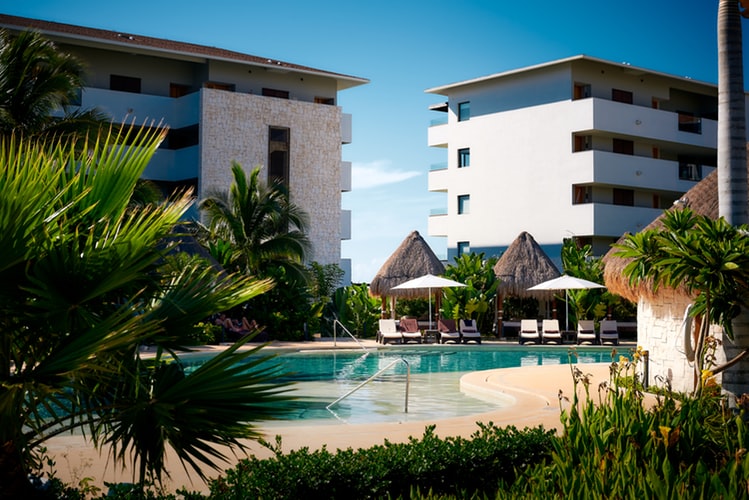 Rex Rooftop Garden at Rex Hotel Saigon
Rex Rooftop Garden at the Rex Hotel Saigon makes up for its modest height with attractive views of the colonial structure of Vietnam like Saigon Opera House and People's Committee Hall. Located on the fifth floor, it also has an elevated stage and dancefloor, hosting Salsa performances and live Latino Bands from 20:00 onwards. Here, the price range is fairly in line with most of the rooftop bars located in Ho Chi Minh City, but you can enjoy few selective alcohols at nearly 20% off from 17:00 to 19:00.
Broma Not a Bar
Broma Not A Bar is on the fourth floor of the old French colonial building in Ho Chi Minh City's District 1. Accessible through a rickety stairway, this grungy-style bar daily hosts live music performances and themed dance parties with the DJ's playing light music, deep house, and techno music until 02:00. As far as rinks are concerned, this bar serves sangrias, wines, signature cocktails, and more than 30 types of beer from Germany, Belgium, Mexico, and Spain.