If you like old charm and ecology, then Cambodia is the right place for you. Divided into 25 regions, the economy of Cambodia depends mainly on the textile and tourism industry. Tourism is one of the best ways to explore the zeal of life and this country is the right place to do so. If you are keen to search for this zeal of life amid a dark history and hard living conditions, then Cambodia has already some answers ready for you. This country is popular for "Angkor Wat Temples", "unique culture", "wildlife sanctuaries", where people live close to nature and conventional practices. While discussing the tourist spots in Cambodia, the city of Siem Reap can be regarded as the main city when we see it from the tourism point of view. Sihanoukville is another popular town that has many tourist attractions. Here is a list of the best places to visit in Cambodia that you should not miss on your next visit.
It is a destination with a difference. First, it is affordable in terms of transportation, accommodation, and other facilities. Second, it promotes a unique type of experience where you feel that you are exploring a different land altogether. It is a great destination for people who want a break from routine destinations.
This country is known for having "Marked Paths" which they have developed in some tourist-friendly zones. These areas can be regarded as buffer zones of touristic and cultural activities. The tourist spots in Cambodia have issued strict instructions regarding a visit to this country.
Best Places to Visit in Cambodia
Phnom Penh
It is the capital city of Cambodia. This shimmering city contains the ancient Khmer glory, the regrettable recent past, and an enlightened future. Situated at the junction of Mekong and Tonle Sap rivers, Phnom Penh has a phenomenal mix of both French and Khmer architectural beauty. This city has lively markets, thriving bars, luxurious local food places ad royal buildings.
Whenever Phnom Penh is mentioned, the saddening pictures of its recent past take a stroll. However, the people living here seem to be determined enough to tolerate this pain and move towards a bright future. This city has its own beauty standards.
Busy streets, struggling sounds, touches of an old French colony, hippie projection, and riverside romance- this is how you explain the essence of this city. The top experiences in this city include trips to the Tuol Sleng Museum and Killing Fields, seeing Royal Palace and Silver Pagoda, enjoy shopping in the markets like Russian Market and Psar Thmei.
Siem Reap
This is an epitome of timeless grandeur and ancient glory. Being one of the most beautiful architectures in the world, "Angkor Wat" is one of the best places to visit in Cambodia. The main reason to stay here is to prepare yourself to explore various ancient temples. You will be surprised to see the unique blend of modern and ancient blends.
With a population of around 9000 people, Siem Reap is considered as a launching point for visiting the Angkor Archaeological Park. The unique architectural methods used to construct the temples will amaze you. Apart from visiting the historical spots like Angkor Thom, Ta Prohm, Angkor Wat, etc, you can walk around the city, visit the Pub Street, do some shopping in the local market or engage in some interesting and adventurous activities.
Kampot
This city is in SouthWest of Cambodia and is a major coastal and historical town along the Gulf of Thailand. The town is the capital of a province with a similar name and is situated on the Tuk Chhou River. Enclosed by Elephant mountains, Bokor Hills, and a sequence of islands and beaches, Kampot is a popular destination in Cambodia visited by many tourists, after the popular Phnom Penh and Siem Reap cities.
Tonle Sap
It is the largest freshwater lake in South East Asia and is one of the best places to visit in Cambodia. This lake expands and shrinks during different seasons. From November to May is the dry season in Cambodia. During this time, the Tonle Sap drains into the Mekong River at Phnom Penh. However, when the heavy rains start in June, the flow of the Tonle Sap changes its ways and a huge lake is formed. Tonle Sap is home to several ethnic Vietnamese and various Cham communities, living in the floating villages around the lake.
Phnom Kulen
Phnom Kulen or Kulen Mountain in Siem Reap region provides a great day trip away from Angkor. This scared site doubles up as a national park and is mainly popular with Khmers during the religious holidays when the offerings are left at the hilltop temple. The area is home to two waterfalls for a picnic, Kbal Spean, and swimming.
Bokor Hill Station
Bokor Hill Station near Kampot was built by the French in 1920 to be utilized as a retreat from the heat of Phnom Penh. Since then, it has been abandoned twice, first in 1940 when the Japanese invaded Cambodia and next in 1970 when the Khmer Rouge surrounded the country. Today, Bokor Hill Station and its derelict buildings have a ghost-town feel. Independent access is impossible, though there are various hiking tours arranged by the local travel agents.
Banteay Srei
Though officially part of the Angkor complex, Banteay Srei lies about 25 km northeast of the main collection of temples and is thus often regarded as a separate Cambodia attraction. This temple was completed in 967 AD and is constructed with red sandstone, a medium that lends itself to the intricate decorative wall carvings which are still now visible.
Banteay Srei Butterfly Centre
Over 30 species of Cambodian butterflies flutter around the Banteay Srey Butterfly Centre in the Siem Reap area, making it one of the largest totally enclosed butterfly centers in Southeast Asia. Visitors can also see and learn the insects' journey that starts from its egg to caterpillar, pupa, and then ultimately to a butterfly.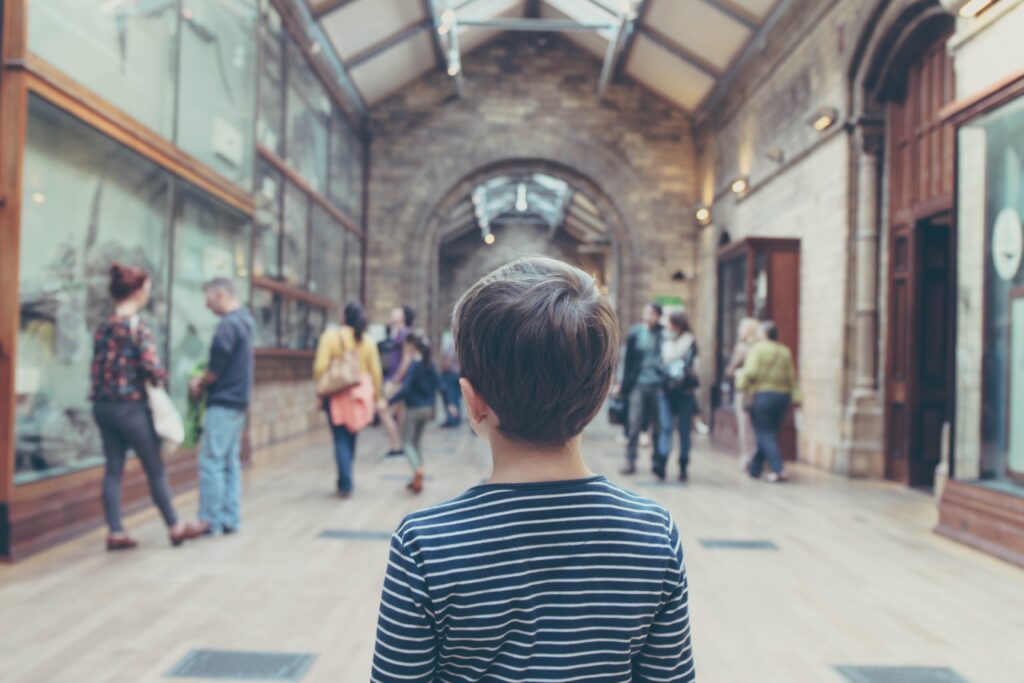 Cambodia Landmine Museum
This is the result of tireless work from landmine victim Aki Ra, who has contributed towards the huge operations to get rid of the explosives left over during the war. The museum, which is near to the Butterfly Centre, houses a collection of mortars and different types of weapons. It also tells stories of some of the victims.
Sihanoukville
Sihanoukville is a Cambodian city and the capital of Sihanoukville province. This city's coast borders the Gulf of Thailand. This city is popular for its almost uninterrupted stretch of beaches and the coastal marshlands with its special biodiversity. The Ou Trojak Jet is the only navigable river in this province. The city is a comparatively young one in the history of Cambodia as it developed parallelly with the Sihanoukville Autonomous Port construction. At present, it is a leading center of industry and commerce in the industry. This city is also popular among travelers who like beaches and islands. It is slowly developing as the country's premier beach destination.
Silver Pagoda
Popularly known as Wat Ubosoth Ratanaram, the Silver Pagoda is situated on the Royal Palace's southern side. The Pagoda has magnificent statues of Buddha. Among the several statues, the most popular one is a small, green-colored crystal Buddha statue and a life-sized gold statue of the Maitreya Buddha. He latter weighs around 90 kg and is adorned with 9584 diamonds. Currently, the Silver Pagoda serves not just as a tourist attraction, but its ground is used for different national and royal ceremonies.