Looking for a cultural place to visit in Singapore? Here are a few popular museums you should visit when you are in Singapore.
National Gallery, Singapore- Earlier the City Hall and the Supreme Court, this art museum is the largest of its type in Singapore. It focuses on the South-east Asian art from the 19th century till today. And with various kid-friendly installations and exhibits, the kids will find a lot of things to check out. When you visit, don't miss the minimalism including Space, Light, Exhibition, and Object.
ArtScience Museum- Combining science and art, the twenty gallery areas present here have hosted a few of the most popular exhibitions. It is an ongoing permanent exhibition, i.e. The Future World is regarded as a mind-blender made by Japanese arts collective team Lab, this show takes the audience on an interactive journey of digital art and magic, lights. Also, in partnership with the National Gallery, Singapore, an extension of Minimalism includes Light, Object, and Space.
Singapore Philatelic Museum- Curating various philatelic materials belonging to Singapore ranging from the 1830s till the day, the Singapore Philatelic Museum also claims a wide collection of stamps from member countries of Universal Postal Union. Also, it is a working post office: Where better to fire off some postcards of your own? While you are IN Singapore, make it a point to visit The Little Prince: Behind the Story exhibition. You will come to know how this masterpiece came into completion.
National Museum of Singapore- Earlier known as the Singapore History Museum, the National Museum of Singapore is the biggest local museum. It consists of 2 galleries. 1) The Singapore History Gallery and 2) The Singapore Living Galleries. These two galleries focus on four different themes including fashion, food, photography, and film.
Asian Civilisation Museum- The Asian Civilisation Museum is the foremost in this region. It represented a unified perspective of Pan-Asian civilizations and cultures. It brags 11 galleries showing over 1,300 artefacts from different civilizations of South-east Asia, West Asia, South Asia, and China.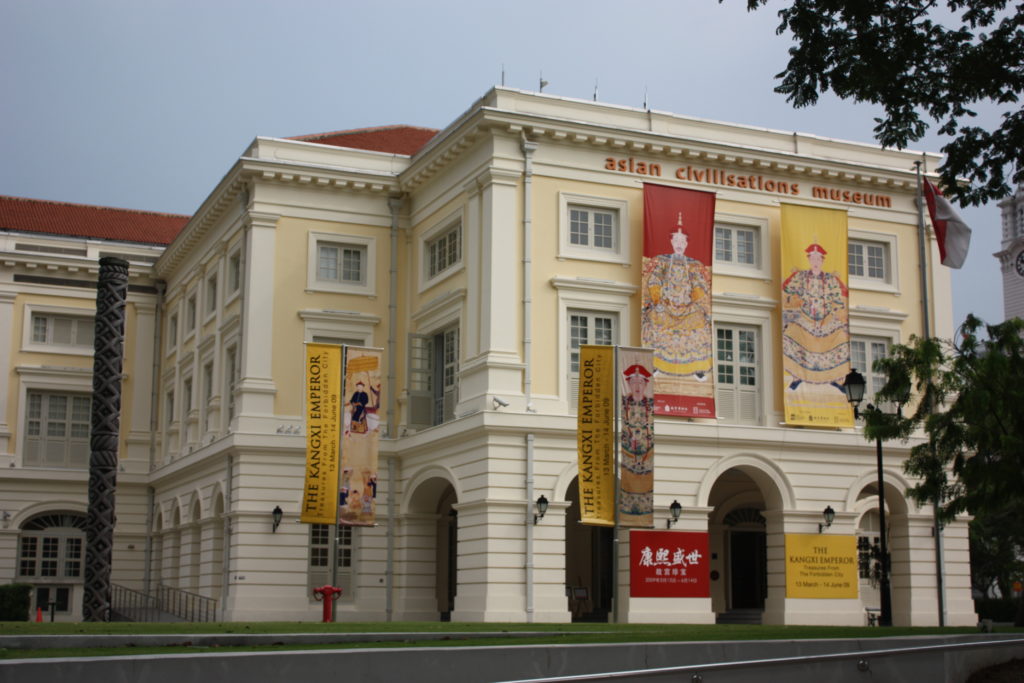 Peranakan Museum- The term, "Peranakan" explains both a unique ethnic group and a rich culture that ascended from the meeting of Malay and Chinese people. It is an exhibition with ten galleries where you can find artefacts and documents of old Peranakan culture being brought to life by multimedia and interactive displays that are expanded over 3 floors.
Indian Heritage Centre- With a shining glass façade inspired by the step-wells generally found in Southeast Asia, the Indian Heritage Centre has a huge number of artefacts that are scattered around five different galleries. They exhibit the culture and history of Indians, specifically in relation to Singapore, from the 1st century to date.
Red Dot Design Museum- An offshoot of the popular Red Dot Design Museum in Germany, the biggest exhibition of the contemporary design in this world, this version shows the recent in communication and product design made by the winners of popular Red Dot product design award.