The Internet has changed the way we shop. Due to the numerous benefits, more and more people nowadays prefer buying things online compared to the conventional method of going to physical stores. Have you ever thought about why do more and more people prefer online shopping and why is it becoming so popular? Here are a few reasons for choosing online shopping and the advantages of online shopping.
Advantages of Online Shopping
Accessibility- One of the biggest advantages of buying things from online stores is convenience. It is in fact, the biggest advantage. Where else can you shop comfortably at midnight while you are in your sleepwear? You do not have to waste your time waiting in long queues or there are no cashiers to help you with your purchases, and above all, you can do shopping within a few minutes. Online shops allow us to shop 24/7, and reward you with a "no pollution" shopping experience. There is no better place to purchase informational items like e-books, which are available to you immediately, as soon as the payment is done. Downloadable items bought online to reduce the need for any type of physical material at all, as well, which helps the atmosphere.
Better prices- Cheap deals and improved prices are available online as products come to you direct from the seller or manufacturer without involving any middlemen. Also, it is easier to compare costs and find a great deal. Many online websites provide discount coupons and rebates, too. Not just are the prices better online, but you can even save your tax, as online shops are just required to collect sales tax if they have a physical location in your state. Consider the saved expense of parking and gas and you have saved yourself a huge amount of money.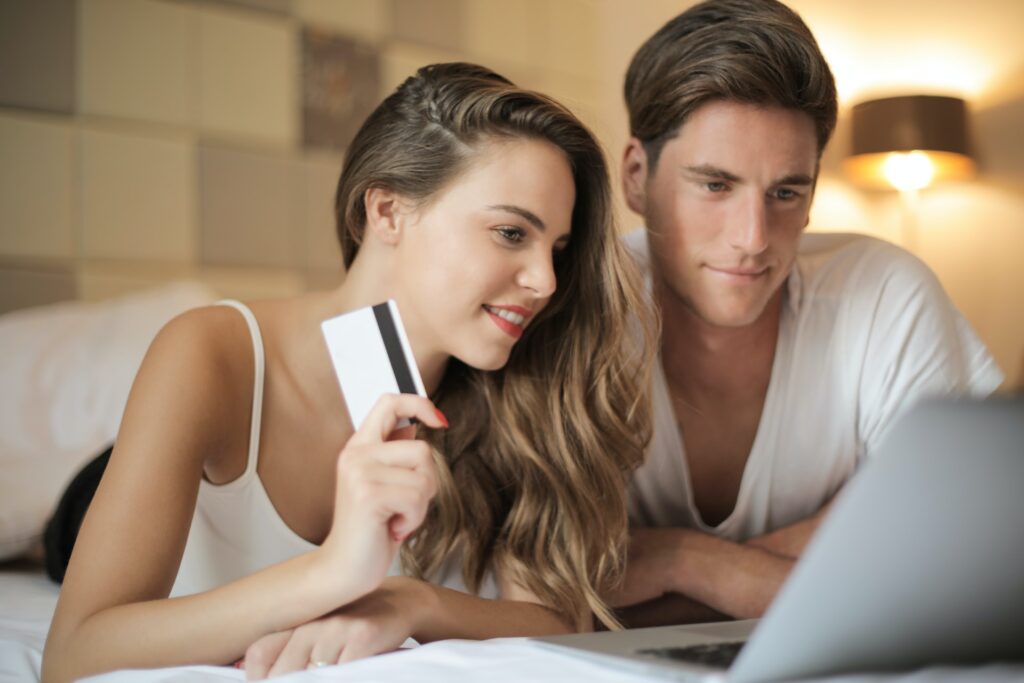 More variety- The choices available online are amazing. You can find almost all the brands or items that you are searching for. You can even get it on the recent trends without spending money on traveling. You can shop from retailers in other parts of the country, state, instead of being restricted to your location. A far wider selection of sizes and colors that you will find locally are at your clearance. Also, the stock is plentiful, so you will get the color and size of your choice. Some online stores even accept orders for out-of-stock items and ship them whenever they arrive.
You can send gifts easily- Sending gifts to friends and relatives is simple, no matter wherever they are. All the packaging and shipping is handled by them. All you need to do is place your order. Often, they will even gift wrap for you! With online shopping, there is no need to make any excuse for not sending a gift on occasions like weddings, birthdays, Valentine's Day, anniversaries, Father's Day, Mother's Day, and so on.
More control- There are instances when we choose conventional shopping, we tend to spend a lot more than planned and end up purchasing items that are not exactly what we wanted. Online, you do not have to allow the store's inventory to determine what you purchase, and you can get exactly what you want and require.
Simple price comparisons- Comparing and researching about products and their prices is much simpler online. If you are shopping for appliances, for instance, you can find product comparisons and consumer reviews for all the choices in the market, with links to the best prices. We can research the firsthand experience, reviews, and ratings for most retailers and products.
No huge crowds- If you do not like crowds while shopping then online shopping is the right choice for you. It is one of the biggest advantages of online shopping, especially for those who do not like crowds. Mainly during holidays, weekends, or festivals, they can be a huge headache. Also, being crushed in the crowds of people who also have come for shopping sometimes makes us feel hurried or rushed. Moreover, while purchasing from online stores, you do not have to fight for a parking place. All these issues can be avoided when you shop online.
No pressure- Often when we go out shopping, we end up purchasing things that we do not need, just because shopkeepers pressurize us or use their selling skills to convince us to make the purchase.
You can buy damaged or used products at lower costs- The online market gives us access to listings of damaged or old items at affordable prices. Also, if we want to purchase antiques, there is no better place than online to purchase great ones.
Discreet purchases are simpler- There are certain things which are better done from the privacy of your home. Online stores are best for subtle purchases for items like sexy lingerie, adult toys, etc. You can buy undergarments and lingerie without embarrassment if you are buying these things online.
Easy comparisons- Companies show a wide range of products offered by them to attract audiences with various needs and tastes. This helps the buyers to choose from a huge variety of models after comparing the features, price, and finish of the products that are on display. Sometimes, you can even do price comparisons.
Additional Advantages of Online Shopping
You can receive an electronic record of the receipt of what you purchased, which makes record-keeping much simpler
You can get to try things from the comfort of your home
Returns are easy
Timesaving
These are some of the major advantages of online shopping. No, let us have a look at some of the disadvantages of shopping from online stores.
Negative ecological impact of gas and packaging. Having your purchase packed in various layers of cardboard and plastic packaging and delivered right to your front door is great for you, but this is not good for the environment. Even if you try to recycle the cardboard, you are creating waste by purchasing online.
Shopping issues and delays- Even the best shipping companies and online retailers have bad days, so there is no method to ensure that you will get your hands on your purchase on time unless you choose it from a store. Items get lost, damaged, delivered, or detoured to the wrong address often than you can think of.
Risk of scam- If you are purchasing online, there is a huge risk of fraud: phishing, credit card scams, identity theft, hacking, bogus sites counterfeit items, and other scams are common.
Spending time online- If you are into a job that needs you to look at a computer screen every day; you might get burnt out on all that screen time. Shopping online can turn into a marathon of scrolling and connecting down rabbit holes and before you realize it, you have been online for most of the day. The internet is a great place to visit, but you possibly do not want to live there.
Less contact with people- If you do all the business online, you will not have the chance to leave your home. This might be great for a while but sometimes, you may feel like going outside, breathe fresh air, communicate with real people, participate in your community, and be a part of the crowd. There are times when a computer monitor cannot compete with a human being's connection.